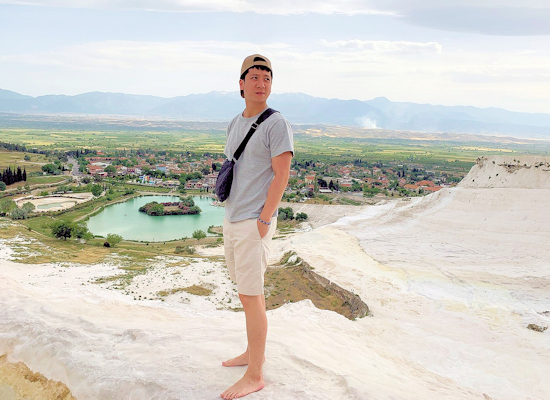 Tom Nieh
I was fortunate to have had the opportunity to join such a warm family, CPT, after finishing my graduate school and military service. It has been over two years since I joined CPT. I really appreciate managers in CPT for guiding and taking care of me with patience. As a member of Sales Team, I have grown a lot from academic aspects, marketing interactions, cold calling, and experience of organizing various events. Our great teamwork lets the customers know in depth about our products.
To fulfill "Patient Centric", it's really a pleasure to let the right patients use the best medicine in CPT. Besides, our company provides a comprehensive employee training system and lots of external training courses, which allows me to improve my professional skills and other abilities!
In 2019, CPT won HR Asia Award: Best Companies to Work for. Another indicator for proving CPT a good company is that there is continuous good news of the new babies delivered from our colleagues. It is also worth mentioning that CPT offers complete physical examination yearly, annual leaves better than the Labor Law, holiday bonus, group insurance, and the most expected event of the oversea incentive trip! Moreover, CPT is always enthusiastic about charity. We run programs such as regularly beach cleanup, cycling events with CSR, tree planting and removal of exotic species, and so forth. These activities also enhance the internal cohesion of colleagues as well as contribute to the social responsibility.
I hope to grow with the company in the future and do my best for the company, the patients and the society!